Serenia Map
There are currently three versions of the Serenia map for you to peruse:
Large (138kb) | Small (52kB) | Interactive (78kB)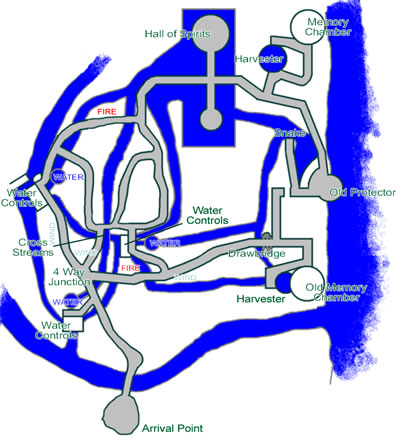 As with all maps I have generated over the years, I began with that modern technological marvel, the paper and pencil. After scanning in, I tidied up, coloured in and added all the captions.
Sounds simple really. Took about a week to do though. Here are examples of the interim stages:
From left to right, they are: the scanned image, cleaned up, differentiated for rendering and the rendered image. And all done using nothing more sophisitcated than 'microsoft paint'
If you have found this walkthrough useful, discovered an error or have a suggestion then let me know: feedback.